Reading Time:
3
minutes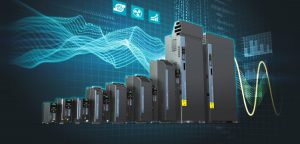 As the leading manufacturer of electric drive technology, Siemens offer a quality solution for every drive application – whether it's low voltage, medium voltage or DC.
The complete SINAMICS family of  drives are available in New Zealand exclusively through Cuthbert Stewart Limited.  They are perfectly coordinated with one another and can be easily integrated into your existing systems and automation landscape.
SINAMICS frequency converters feature a range of different installation options.  This includes locating centrally in control cabinets, wall mounting, or de-centralising in a distributed topology.  The SINAMICS drive family includes Siemens integrated safety technology, plus optimum energy-saving functions for each and every application. Whether pumping, ventilating, moving, positioning, processing or machining, trust Siemens and Cuthbert Stewart to provide you with the right drive.
Experiencing the leading range of Siemens drives is now even easier thanks to the SINAMICS SELECTOR App.  Siemens has developed the App as a convenient tool to assist you in finding the right SINAMICS converter for your application.   The end result is a complete list of part numbers for your drive and related accessories.  This is all achieved quickly and easily, even when you're on the move.
Featuring the SINAMICS V20, SINAMICS G120C, SINAMICS G120P, SINAMICS G120X and SINAMICS G120, in the power range from 0.12 kW to 630 kW, the App will provide you with the correct part numbers and relevant technical data – all in the palm of your hand.
So how does it work?
The App will ask you to select the following information:
Your application
SINAMICS frequency converter
The rated power and device options
Accessories
Then, with a simple click, it will identify the most suitable drive.  You can then save and send your selection easily via email!
The App is free to download and available on both Apple and Android devices – simply search SINAMICS Selector in your preferred store!