Reading Time:
2
minutes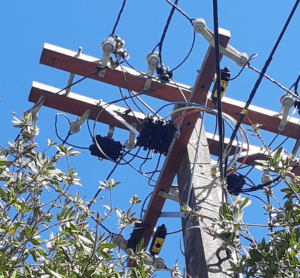 Produced by Sicame in Australia, The PFV100 is used widely by the power distribution industry throughout New Zealand.
Sicame's innovative incorporation of a high visibility numbering system allows quick and easy identification of house numbers, even when the pole is cluttered resulting in a faster response during emergencies such as fires, as well as reduced time and effort for the field crew during routine maintenance and procedures.
Another feature making the PVF100 unique is the location of the cable entry. This is located beneath the fuse unit, which results in the cable forming a natural drip loop eliminating the possibility of water ingress through the cable entry.
"Sicame has really put a lot of thought into the PFV100. The complete sealing of the IPC connections should ensure a reliable, long lasting connection is made even when dissimilar metals are present." 
Shaun Brown, Engineering Delivery Lead – Northpower.
The unit also includes a high visibility clip on the IPC bolts making it easy and quick for the field crew to confirm the connection has been made correctly.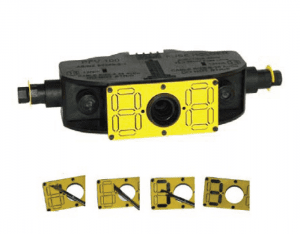 PVF 100 Features
UV Stabilised, impact resistant and flame-retardant body
Insulation piercing connectors on both line and load side
Top mounted stainless-steel bracket fixing bolt M8 insulated from active components
Underside cable entry to IPC connectors creating a natural drip loop
Conductor seal fully encapsulates conductor end
Utilises shear head technology
Shear off bolts at the side of the fuse easy access under eve or cross arm
UV stabilised bird guard over cable seals
Completely waterproof bi-metallic connection
Range of brackets to suit various applications
IP44 Protection rating
Fully vented to allow air circulation around fuse
Standard pig tail stick to operate service fuse base
optional high visibility house numbering system