Reading Time:
2
minutes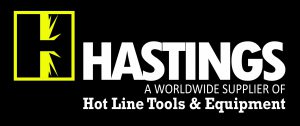 Care and maintenance of live line tooling is just as important as using the correct tool. To ensure worker safety, live line tools need to be regularly inspected, cleaned and maintained.
Field Care of Tools
In the daily use of your hot stick, precautions should be taken to prevent contamination or moisture build-up. Special precautions should be taken in the handling of hot sticks, and a tarp or tool rack is recommended when using several sticks on one job.
If your hot sticks are reasonably clean and glossy, a daily inspection and thorough wiping of the stick to remove dust and other contaminants is still recommended to maintain the dielectric strength of the tool
---
Cleaning
A silicone treated wiping cloth will do the job of wiping down the stick. This simple action not only cleans the tool, but protects it with a fine silicone film being deposited on the surface of the stick. This will aid in repelling water and contamination helping to maintain the dielectric properties when the tool is used under wet or adverse conditions.
If marks or contamination are more than what can be removed by simply wiping down the stick, a hot stick cleaner.
Wipe any excess clean. This cleaner is biodegradable, non-toxic, non-alkali, non-­acid, non-flammable, and gentle to the skin. Ventilation is not required for this cleaner and we can provide, upon your request, the MSDS for any Hastings cleaning agents we supply.
Wax
After thoroughly cleaning your tool, fibreglass wax should be used to restore and retain the surface gloss on your stick. A glossy surface is required on all hot line tools in the event they are used under wet or rain conditions. A glossy surface makes the moisture 'bead up' and eliminates a potential blanket effect on the surface.
We recommend two coats of stick wax, a high grade Carnuba wax which will slow down the build-up of contaminants on your hot sticks. Precautions should be taken however to avoid any wax build-up. Waxing should only be done on a clean stick in good conditions.
Having the right cleaning and handling equipment makes care and maintenance just that much easier and more likely to be carried out regularly.
Contact our Customer Support Team:
Phone: 0800 288 423
Email: team@cuthbertstewart.co.nz
Download the Hastings Care, Maintenance & Testing Guide here: care-and-maintenance