Reading Time:
2
minutes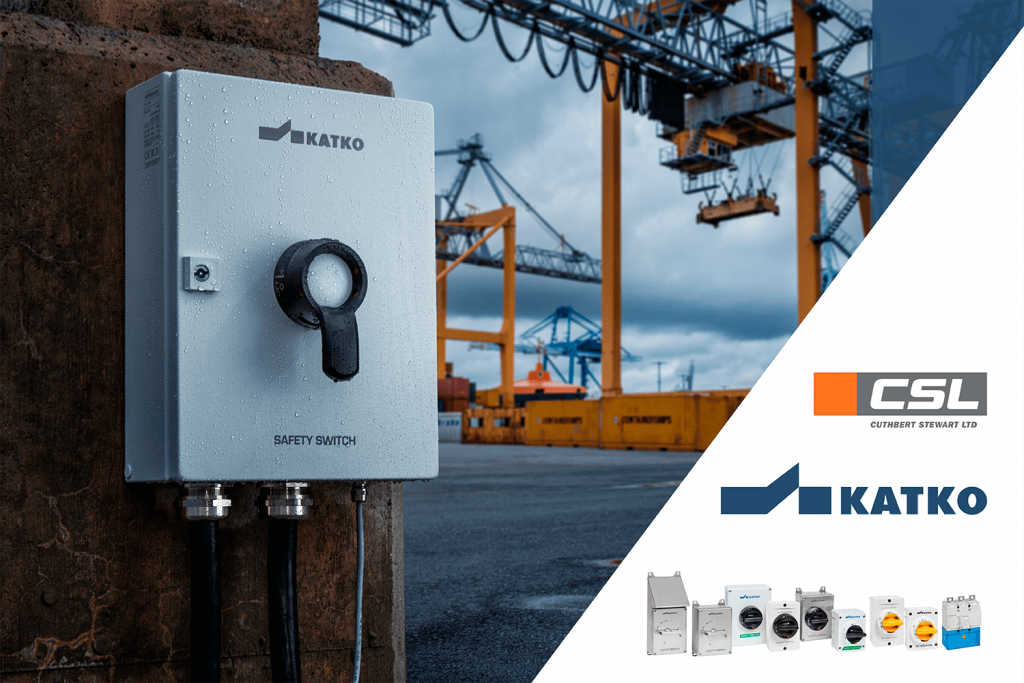 KATKO APPOINTS CUTHBERT STEWART LTD AS MASTER DISTRIBUTOR IN NEW ZEALAND
KATKO products have been installed in dairy factories and industrial sites across New Zealand for decades. Originally the products were sold under KATKO's own brand prior to NHP starting to supply the ISO-KATKO Isolators to the market in the beginning of the 2010's. We are extremely excited to announce that KATKO Isolators and Load-break Switches are making a come-back to New Zealand and are now distributed through Cuthbert Stewart Ltd – CSL.
"The long history of CSL, it's values and the family business mind-set makes Cuthbert Stewart a perfect partner for KATKO's future operations in New Zealand in the long-term. " says Markus Hyryläinen, CEO of KATKO
The CSL philosophy – to supply customers with the best technical electrical product solutions from the global marketplace and CSL's objective – to bring innovative tested solutions to customers and form long term successful partnerships, and their nation-wide sales and service put KATKO and CSL in the best possible position to start a successful long-term co-operation.
"The close alignment of values between CSL and KATKO is a great basis from which to form this new partnership and we are very excited to be representing such a high-quality brand in the New Zealand market.
The unquestionable quality of the KATKO product range is evidenced by the fact they have been trusted in New Zealand by some of our largest industries for decades. We look forward to continuing this legacy." Said Phil Elliott, CEO of Cuthbert Stewart Ltd.
This newly announced partnership will make the global KATKO branded low-voltage switching products available for the New Zealand market.
KATKO is a Finnish family owned business with more than 70 years of experience in designing and manufacturing isolators, load-break switches and related electrical equipment in its two Factories in Finland and in Poland.]
For more information visit: www.katko.com