Reading Time:
< 1
minute
Nexans Euromold, the European market leader for separable connectors and epoxy bushings, have announced the commercial release of their newest product invention, the Euromold 480TB connector.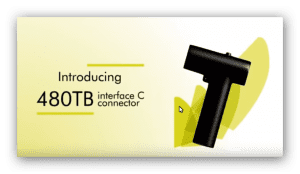 The 480TB is the keystone that completes the Euromold interface C connector range for cables from 35 up to 1200 mm². It offers you more installation flexibility with a full choice of coupling connectors and the possibility to protect your network with screened, separable surge arresters.
The '8' interface can follow the market trend for compact connectors to higher voltages (up to 42 kV) and higher currents with its 1250 A rating.
A full suite of supporting accessories like earthing plugs, bushings extenders, testing rods, junction frames, solution cabinets and mechanical conductor connectors is available.
This separable, screened connector is the result of many years of work by the Euromold researchers, designers and engineers; it has been thoroughly tested and fine tuned in the company's laboratories. With a robust design and given the extra advantage of being produced by a sophisticated material handling robot in the Euromold plant in Erembodegem, Belgium, it will become the standard for connectors for many years to come.
Additional Information:
Contact Information:
Customer Support Team:
Phone: 0800 288 423
Email: team@cuthbertstewart.co.nz