Reading Time:
2
minutes

Our mission to bring New Zealand quality electrical and control solutions has just progressed another step with the signing of an agreement with Belden.
Belden has been a leader in the design and manufacture of insulated wire, cable, and related products for over 100 years. They have transformed from just a "cable" company into a complete signal transmission solution provider with a product portfolio including cable, connectivity and networking products.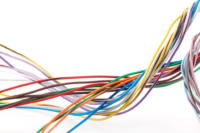 Adding their comprehensive portfolio of cable and signal transmission solutions to our existing range means we can now supply New Zealand with reliable cabling, connectivity and networking solutions you can trust.
The Belden range of cable includes:
• Flexible shielded control cables
• Single core insulated flex
• Instrumentation cables
• Data and communication cables
• Flexible braided extension cords
• Piggy-back extension cords
• Speaker audio cable
• Garden Lighting cable
Now the i's have been dotted, t's crossed, and the agreement signed we are working to put together price lists, brochures, catalogues and to get a range of stock into our Auckland warehouse – including data and structured cabling, PanelFlex for switchboard cabling and MachFlex flexible automation and control cable.
Get it touch with our Customer Service Team, one of our Innovation Architects, or send us a web enquiry to register your interest for further information and we'll keep you up to date as things progress.