Reading Time:
2
minutes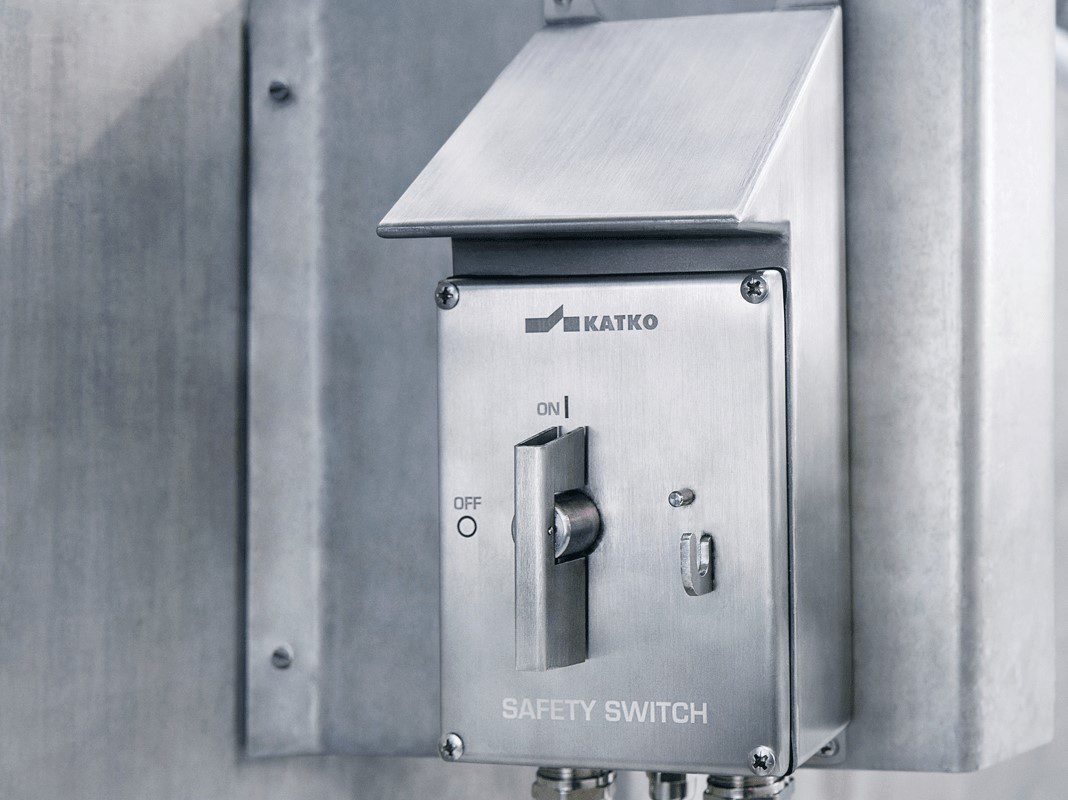 When Silver Fern Farms needed a robust and reliable isolation switch for a high traffic, conveyor at one of their processing plants in the Hawkes Bay they turned to KATKO to provide a solution.
The plant employs 900 people and is the second biggest processor of lamb and mutton in New Zealand. It processes around 12,000 animals per day. Whilst it has been in operation for 40 years there is a constant drive to adopt new technology in production areas.
In this instance they required a switch that was chemically resistant, could handle ambient temperatures starting at 5°C and washdown temperatures of up to 82°C all whilst ensuring there was no water ingress.
To meet these demanding requirements the KATKO IsoSafe – KEM325U switch was selected. This switch has some key features that stood out to Jaco Dreyer, the Plants Electrical Supervisor:
• Cover screws are located outside the enclosure. This means no water can enter through the screw holes should the bungs come out.
• The lockout pin is not easily defeated ensuring reliable safety when locked.
• Compact size allows sufficient space to work comfortably inside the enclosure.

Jaco is responsible for the ensuring the plant meets electrical standards and regulations, as well as meeting food grade standards for export – selecting a robust and reliable switch meant he could focus on other, more important parts of his job.
KATKO's range of KEM switches are suitable for a wide range of applications and include the following features:
• IP65
• Padlockable with three locks
• Door interlock with defeat mechanism
• Excellent insulating properties
• Good resistance against many chemicals
• Tested according to IEC 60947-3

KATKO switches have been installed in sites across New Zealand for decades. They have solutions for all your switching requirements – from the food industry, clean air, hazardous and demanding areas, heavy industry, renewable energy and even power distribution.
With close to 80 years of experience in designing and manufacturing industrial switches – switching is all they do. They only produce top quality switches without compromise.