Reading Time:
2
minutes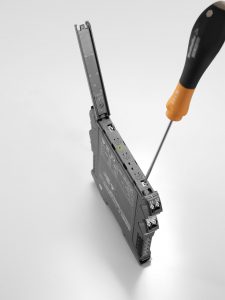 When it comes to recording analogue measured values, compliance with safety regulations and maximum precision are basic prerequisites for industrial plants. Basic security functions, such as switching units on and off, monitoring actuators or controlling temperature and pressure, require the support of high-precision signal converters.
With our ACT20P product we are providing you with a universal device that will reliably isolate and convert signals from all forms of process instruments. Thanks to the integrated output current loop, the modules do not require any additional external power supply and can also be easily used in remote control boxes. Integrated in a housing that measures a mere 12.5 mm wide, the signal converters take up very little space on the DIN rail. ACT20P ITX+ offers extended input properties, such as measurement of +/-300 V AC/DC voltages and currents of up to +/-5 A DC. It even features a digital output for local indication of limit values.
Numerous alarm functions
To name but a few examples, the alarm functions include the window alarm, alarm delay, wire-break recognition and hysteresis, so the solutions offer the very best conditions for any and all process requirements.
Simple operation
The intuitive connection system with coded release levers simplifies maintenance and detaching of lines.
All-purpose usage
The extensive input features RTD thermal sensors, resistance signals, potentiometer signals and DC signals (mA, V), so the widest range of input signals can be connected to standard I/O sub-assemblies.
Your signal in safe hands
Whether they're deployed in the process industry, machine construction or energy technology, analogue signal converters from Weidmüller's ACT20 series convert and protect your analogue signals in a wide variety of applications. Using FDT/ DTM software, you can configure a multitude of ACT20 models for diverse requirements.
Technical information:
ACT20P-UI-AO-DO-LP-S_en Data Sheet
Contact CSL:
For more information please contact our Customer Support Team
Phone: 0800 288 423
Or email: team@cuthbertstewart.co.nz