Reading Time:
2
minutes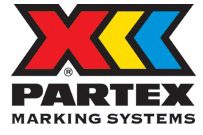 ProMark T1000 is a successor of the most popular Partex profile printer MK9-USB. Complemented with new options, and menu with Partex article numbers, it is a perfect solution for installers and producers of control cabinets and panel boards.
Compact, fast and portable printer to cover most of your marker needs.
Easy to operate with Partex product menu.
Feeds, prints and cuts bulk Partex profiles and self adhesive labels.
Store and import marker files with a USB – PC connection.
Cost effective identification system for use in panel building and electrical installations.
Specifications
Thermal transfer printing:
300 dpi print resolution
Printing speed:
40.0 mm/s in high speed mode
25.0 mm/s
18.5 mm/s in low speed mode
Text
Text heights:
2, 3, 4 or 6mm Maximum rows that can be printed:
1-3 rows
Temperature range:
Operating temperature: +15ºC to +32,5ºC
Operating temperature with pre-heater: from +5ºC
Storage temperature: 5ºC to +35ºC.
To obtain the best printing result, the temperature of the profile shouldn't be lower then +20ºC
Special Features:
High production speed
Cleans the profile before print
Built in settings for all Partex profiles
USB-2.0 connection
Partex software WinSign 6.0 is included
---
Request More Information
Want to find out more?  To request a demo from our Identification Product Manager, click the button beneath: