Reading Time:
3
minutes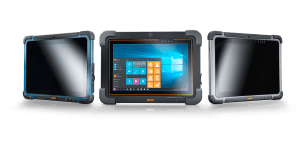 Communication and collaboration in hazardous areas is becoming increasingly important. Cameras, smartphones and tablet PC's, combined with high speed networks such as Wi-Fi and 4G/LTE offers new ways of working in the field. Technology advances helps users streamline their processes.
As the leader in explosion protection, BARTEC deliver a full portfolio of mobile devices. BARTEC's network of strong global partners as well as 40+ years of experience in explosion protection ensure that our products are made according to safety regulations.
Agile X IS Our Solution:
Industrial Tablet PC for Zone 1 / DIV1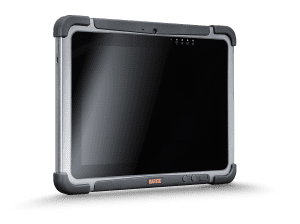 The Agile X IS is the ultimate intrinsically safe tablet pc on the market. With built-in scan engine, hot-swappable battery and diverse add-on module options to adapt to your working environment.
As part of our Agile system, the Agile X IS closes the gap for Zone 1 / DIV1 operations.
Interchangable accessories with various options provide everything you need for daily field usage.
The Agile X is an enterprise-ready device featuring Windows Embedded 8.1 Industry Pro. It utilizes the powerful yet efficient Intel BayTrail-M Quad-core Processor to provide extended battery life. And if you plan a long day in the field, you can hot-swap to a second battery without a tool. Take worksite photos, scan barcodes, read RFIDs or confirm work site locations using GPS. All is possible with the Agile X.
Applications
Oil & gas plants
Midstream & pipelines
Field services companies
Petrochemical plants
Features
Brilliant 10.1" touch screen
Windows Embedded 8.1
Intel BayTrail Processor
Full shift battery life
Benefits
Remotely access data
Enable mobility
Optimize workflows
Increase safety
Specifications
Zone 1 / DIV1 certified
Wide operating temp range
Front & rear cameras
Integrated barcode scanner
Global Certificate:
BARTEC is a specialist in global Ex certification. The Agile X IS is currently
certified with UL Class 1 Division 1 and ATEX Zone 1 certifications and BARTEC will quickly obtain certifications for all major markets. If you have an additional Ex certification requirement for the Agile X IS, BARTEC will gladly arrange this for your organization.
Powerful field operation:
With its power processor and Windows 10 OS-based system, the tablet provides the same performance in outdoor use as a desktop computer does in the office.
Agile X IS assures sustainable and efficient work results – everywhere and at any time.
Find more information here:
Contact our Team:
Phone: 0800 288 423
Email: support@csl-online.nz