Reading Time:
3
minutes
The latest innovation from BARTEC PIXAVI is called "Orbit X Explosion Proof Wi-Fi Camera" and part of the "BARTEC goes mobile" strategy. The camera is the smartest and most versatile intrinsically safe camera ever made. The Orbit X can be used for streaming, videoconferencing and recording of video in full HD. The camera is certified according to IECEx and ATEX Zone 1 as well as CSA Class 1 Zone 1.
Orbit X is the toughest, smartest and smallest CSA, IECEx and ATEX Zone 1 explosion proof camera. The Android based Wi-Fi camera has an HD imaging sensor, two powerful LED lights and laser pointer fitting into an extremely compact form. This enables the user to capture images and video in addition to conducting live video conferencing and CCTV type video streaming sessions wirelessly in any hazardous area. The explosion proof Orbit X Wi-Fi camera offers crisp and colorful 1080p imaging and video that can be stored locally on the device or streamed in high quality over Wi-Fi. Orbit X is designed for use in confined, dark and hard to reach areas. With focus on simple, user-friendly operation in a compact, power efficient and rugged design, it is a very versatile product. It can be used as a helmet, inspection or surveillance camera. The product has been developed in cooperation with Shell, and is already being used for a wide range of applications with the world's largest enterprise O&G customers.
Orbit X in use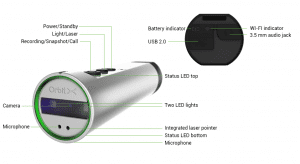 "The combination of a small form factor, smart accessories, a powerful camera and operating system makes the Orbit X a very unique product " says BARTEC CO-CEO Marcus Eisenhuth. "The camera has the capability to stream video in full HD via Wi-Fi, as well as having onboard memory for storing images and videos in HD for transfer using USB or Wi-Fi. This makes it not only a unique camera for hazardous areas but the world's first miniature action camera capable of live streaming". Orbit X is also the world's first cloud managed camera. The Orbit X can easily be managed using the BARTEC PIXAVI mobile device management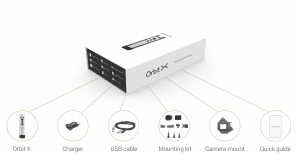 system, named Collaboration X. With Collaboration X Suite, the user can also get secure access to images and videos stored on the Orbit X remotely.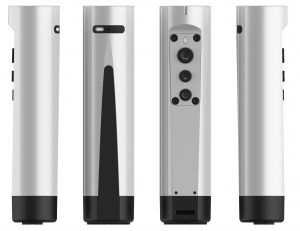 "There are many applications for this camera, you can use it as a standalone camera for image capture or surveillance and also for live collaboration sessions" Mr. Eisenhuth adds. "Our customers are pleased having access to HD telepresence in the field." Orbit X is the ideal product for remote assistance, integrated operations and inspection tasks. The product is easy to use, compact and extremely ruggedized. The camera is equipped with the SIPIDO Mobile Telepresence app, which allows user to stream video in HD to any SIP enabled video conferencing system, video conferencing application or browser using webRTC. Managing video settings, Wi-Fi networks and SIPIDO settings is very easy using the Collaboration X Cloud Video Collaboration system.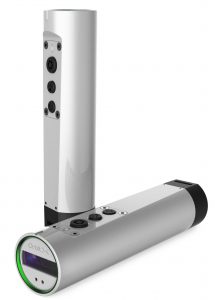 Being versatile and unique makes Orbit X a powerful innovation. Use cases include remote troubleshooting, ad hoc troubleshooting sessions, live video streaming, video recording of tasks, training, monitoring, e-learning, CCTV type applications as well as inspection in hard to reach areas. Orbit X can be also used in combination with a telescopic pole where the camera can be applied for inspection. It runs Android operating system, which allows the user to access a wide range of applications.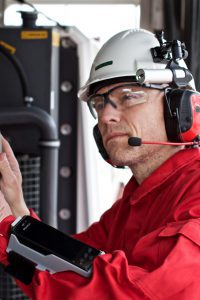 Visit the BARTEC PIXAVI products page for more information of the mobility range.
Contact our customer support team to request a demonstration of the Orbit X or other BARTEC mobility products.
Contact CSL:
Phone: 0800 288 423
Or email: team@cuthbertstewart.co.nz