Reading Time:
3
minutes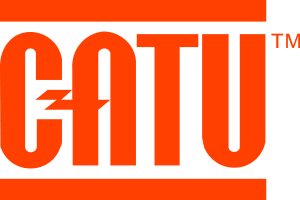 The CATU range of interlocking earth clamps improves worker safety by ensuring the correct order for application of temporary earth leads
Worker Safety a Priority
Lines Companies these days have a much greater appreciation of the risks associated with electrical work. Regular training ensures that Line Mechanics are fully aware of the risks, however, mistakes can and do happen. That's why having a robust system, such as temporary earth bonding, to ensure a 'last line of defence' is so important in the event of an unexpected fault or inadvertent livening. Even then the application of such systems holds its own risk. That's why CATU designed the ESIC (Earthing System with Interlocking Clamp).
Interlocking Clamps
The ESIC earthing system ensures the correct order for application of earth bonding leads through an innovative clamping arrangement. It is used for safe and accurate installation (earthing clamp and then line clamp) and removal (line clamp and then earthing clamp). When the device is interlocked the line clamp and earthing clamp are one unit preventing application to the line before application to earth.
Other earthing systems allow the operator to apply the earth set line side first. They can also be removed from remote areas by anyone. The ESIC ground clamp can only be removed when the line side clamp is physically connected to it. The clamps have over 30,000 possible combinations on the interlock so that each individual earth set cannot be disconnected using other ESIC heads.
Higher Safety Threshold for Electrix Kiwi Rail
The CATU ESIC earthing system was recently adopted by Electrix Kiwi Rail. They required  an extra safe working zone because the teams are working close to live areas on the rail overhead network. The network has 800 meter spans of overhead high voltage line separated by sectionalisers. Within this area 200 meters of live line will be de-energised for maintenance work. Application of the ESIC system means Electrix work crews are afforded maximum protection and it ensures the 'last line of defense' cannot be inadvertently removed, potentially putting lives at risk.
Special Features
Locking system using a patented system with more than 30,000 possible combinations
Easy installation and removal without additional accessories
Automatic trip at the recommended torque to support withstand of the short circuit current
System security (unable to be unlocked without the associated clamp)
Clamps in action:
Resource downloads:
CATU System APE Catalogue Page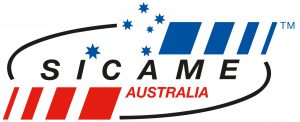 For more information contact our customer support team on:
Phone: 0800 288 423
Email: team@cuthbertstewart.co.nz